If you are hoping to be able to synchronize your iPhone contents to PC without the need of using USB cable, then the newly upgraded Wi-Fi Sync 2.0 from Greg Hughes could be the right option for you. With an early release in 2.0 beta version, Wi-Fi Sync enables users to synchronize iPhone over WiFi network seamlessly as well as with some improvements over its previous v1.1 version in Cydia.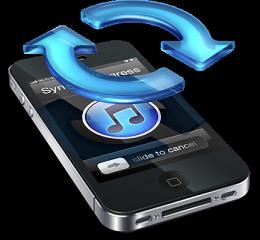 In this release, users can expect to see a much more stable and speedy version, besides some other great features such as ability to initiate wireless synchronization from iOS devices and etc. Despite some good benefits, there are still some limitation which will be addressed further in future build or release. The first one is the Sync Over 3G capability which is still not enabled yet in this release. Besides, the overall UI is quite bare which can still be further improved. Also, users will not be able to move the app into background while synchronizing, which should be enabled in short future. Last but not least, it doesn't work with older version of iOS 3 so iPhone 2G users will not able to enjoy such feature like its successors.
For those users that have downloaded earlier but encountered crashing or connection issues, a newer build 71 had been released two days ago and by clicking on 'Check for Updates' on your IOS device and Mac menu should prompt you to download the latest version with fixes. Wi-Fi Sync version 2.0 is available in beta version now for Mac OS but for Windows based users, they can expect it to be arrived soon in short future.