If the lack of Windows Media Player (WMP) in the previously leaked Windows 8 Enterprise N x64 ISO held you back from using the image for installing Windows 8, an original Microsoft ISO for 64-bit Windows 8 Enterprise edition (without N, indicating full version) has leaked.
W.Z.T released the English x64 version of Windows 8 Enterprise edition ISO, which does not have the WMP stripped away. With WMP, the Metro Video and Music apps should work properly. The ISO is from VL (volume licensing) channel, and no product key is required to install the OS. And best of all, the ISO is said to be the original Microsoft image, untouched and unmodified.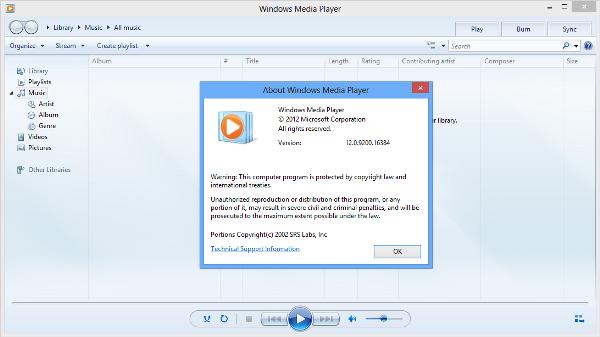 Checksum for Windows 8 Enterprise RTM x64 ISO:
FILE NAME: 9200.16384.120725-1247_x64frev_Enterprise_VL_HRM_CENA_X64FREV_EN US_DVD.iso
BUILD: 6.2.9200.16384.WIN8_RTM.120725-1247
SIZE: 3,490,912,256 byte
SHA-1: 73DF20A98D8CDF52E70FBFFECBEBA63F2A242322
MD5: 73CE7A432BA94AFC2C7A4F05B507D8F1
CRC: C5BF29FF
Download 64-bit Windows 8 Enterprise RTM via torrent with the name of MICROSOFT.WINDOWS.8.ENTERPRISE.RTM.X64.VOLUME.ENGLISH.DVD-WZT (link removed).