Good news for fans of Wolfenstein! EA Mobile and id software have announced that Wolfenstein RPG is available globally on the App Store for Apple's iPhone and iPod touch. It's the turn-based classic action game where gamers battle evil Axis soldiers and navigate through mysterious underground tunnels, as well as battle a horde of monsters to take down the Axis' diabolical Paranormal Division, bringing the mobile players into the mysterious world of Wolfenstein RPG.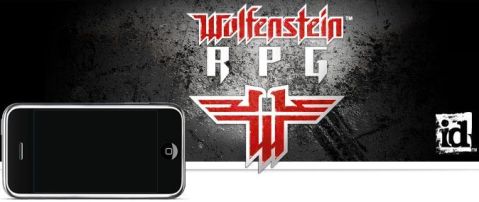 "Working on mobile platforms has allowed us to rapidly evolve our games – Wolfenstein RPG is the fourth generation of our turn-based titles under EA Mobile, and all the experience and lessons from our award winning DOOM RPG and Orcs & Elves games are distilled in it," said John Carmack, founder and technical director for id Software. "The App Store version is dramatically better than on any other platform, with by an order of magnitude more media in high resolution graphics and audio, all rendered fast and smooth with hardware OpenGL graphics acceleration."
Game features of Wolfenstein RPG (iPhone version):
Use your wits to survive 9 action-packed challenging levels
Swipe to control fighting and walking motions thanks to the innovative Multi-Touch user interface of iPhone
Tap your screen to search for hidden secrets that reveal stolen treasures and more
An arsenal of 16 weapons including Spiked Brass Knuckles, a Submachine Gun and Dynamite
Take down the Axis Agents from a distance with a powerful sniper rifle, thanks to the accelerometer
Face 32 fierce enemies including super soldiers, zombies, tormentors and the mysterious Harbinger of Doom
"Both the DOOM RPG and Orcs & Elves franchises created by id Software were critically-acclaimed titles and fans will experience the same level of enjoyment with EA Mobile's Wolfenstein RPG," said Adam Sussman, VP Worldwide Publishing of EA Mobile. "With this RPG take on the game, fans of Wolfenstein now have a chance to battle the Axis Army in a new way."
Wolfenstein RPG for iPhone and iPod touch is available now through EA Mobile's official site and the APP Store for $4.99.