Wondershare Spyware Removal is a comprehensive security software that provides protection against trojan, remove spyware, virus, adware, worms, and other various malware. The new Wondershare Spyware Removal able to performs proactive defense and real-time monitoring to protect system from the latest unknown threats and remove spyware and Trojan virus by using Rootkit technology. In addition, it is also equipped with an advanced scan engine and a huge library of Trojan virus signatures which formidable identification ability, which makes virus and spyware nowhere to hide.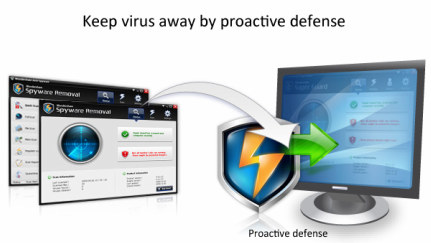 Features of Wondershare Spyware Removal:
Remove Rootkit with advanced technology
Perform proactive defense and real-time system monitor to protect computer from the latest threats
Monitor the system and give alerts when third-party applications try to change system configuration
Save normal programs from being infected and stopping spyware
Rootkit detection
Miscellaneous scan modes
Update library every day to enhance malware removal ability
Consume least system resource, minimize system burden
Compatible with other antivirus software
A one year subscription license of Wondershare Spyware Removal (aff) typically costs $19.95 for one PC. However, the developer is going to start an exclusive promotional offer which will giveaway 6 months free license for Wondershare Spyware Removal. The free 6 months Wondershare Spyware Removal offer is only valid until 28th, Feb 2010.
In order to get the free registration code, user will need to fill in the form with Wondershare.com, which will be used for unlock and activate the free 6 months Wondershare Spyware Removal. Interested users intend to trial can grab the free 6 months Wondershare Spyware Removal by go to the following URL:
http://www.system-tools-software.com/spyware-removal/spyware-removal-get-keycode.html
Then enter the email address and name, and click "Submit" button to request free license key. Once done, the license key will be sent to email inbox. With the license key, users can update and get technical support without limitation for 6 months.
Download the Wondershare Spyware Removal setup installer: ws-spyrm_full557.exe
Wondershare Spyware Removal supports Windows 2000, Windows XP, Windows Vista, and Windows 7 operating system.