If you wonder how you can utilize your iPhone as an effective language translator with built in dictionary, the recent app released by Quest visual could be your right option. Named as Word Lens, the app can instantly translate any printed words from one language to another by using your built-in digital video camera.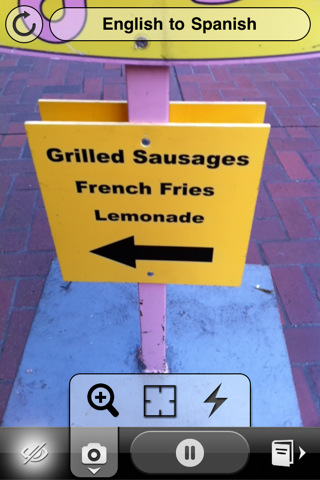 Just imagine – whenever you are on vacation or business travel to other countries where most of the sign boards are in foreign language, just take out your iPhone and snap a video image of the signboards or lunch menu, the app will translate them to your native language in real time. What users need to do is just point their camera phones to the printed words for best result, as it may not work that well on handwriting or stylized fonts. Good still, all these can be done without network or internet connectivity and users have option to search through translation by manually typing them on screen as well. However, currently there are only two language pairs available for purchase namely Spanish to English and English to Spanish which retailed at $4.99 each. Anyway, Word Lens is free for download and use with a demo which can capture and show all the words in reverse order.
Currently Word Lens is available for free download and is compatible with iPhone 3GS, 4, iPod touch with iOS 4.0 and above.