The Japanese electronic manufacturer, Panasonic has introduced a new camcorder HDC-TM35 which is aimed to replace its predecessor . According to the company, Panasonic TM35 is claimed to be the world's lightest HD camcorder with 32GB of internal memory at about 0.5 pounds.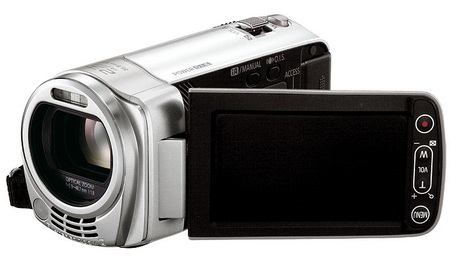 Featured with a 2.7-inch LCD display, the new camcorder is also equipped with a 16.8x optical zoom lens that supports 23X effective zoom and hybrid image stabilization. The camera is able to capture 2.9-megapixel still images while recording 2.1-megapixel video at the same time. The Panasonic HDC-TM35 has been improved with two-channel stereo microphone for canceling wind noise and recording Dolby Digital stereo. In addition, it is equipped with a SDHC card slot for memory expansion, USB connector and HDMI output.
Available in white, violet, gold and grey, the Panasonic HDC-TM35 camcorder is expected to be available in Japan on 1st of July and is priced at the equivalent of $814.