The provider of the first comprehensive approach to mobile device security, recovery and replacement, YouGetItBack.com has launched its new patent-pending Mobile Superhero service to the North American market, which designed to help protect, recover and replace mobile devices from theft and loss, while preserving the sensitive information that stored in the devices.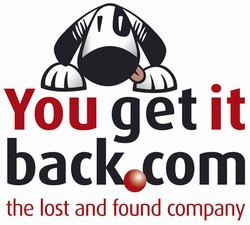 "People carry a great deal of sensitive data in their mobile phones, PDAs and laptops, such as contacts, credit card numbers, banking details and sensitive business information—not to mention personal mementos like photos of their loved ones," said Frank Hannigan, CEO of Yougetitback.com. "Most people may not give a second thought to the valuable personal information stored in their devices—until they are misplaced, lost or stolen. Our service assures that all is not lost in such cases. If their devices go missing, we provide people peace of mind."
"Think about it: On top of the hassle and cost of replacing your valuables, there's a personal price to pay," added by Hannigan. "All those contacts in your cell phone. Hours of music on your iPod. Memories in your digital camera. Your whole working life in your laptop or PDA."
How Mobile Superhero works for a mobile phone: Once the protected mobile phone (Yougetitback software is preloaded & user creates an account at Yougetitback.com) is lost or stolen, the users need to log into their Yougetitback.com accounts and remotely lock their phones with the click of a button, preventing the finder/thief from using and seeing at any personal information on the phones, except calling the Yougetitback service to report finding the phone. In addition, the owners can retrieve their personal data from the lost mobile devices through the Web Site.
Furthermore, the device owners can also purchase adhesive security tags that include a unique number for each device to be protected at Yougetitback.com, along with a toll-free phone number and a link to the Web site through which a find can be reported.
The Mobile Superhero software costs $20 per year, while the tag is costs an additional $10 for three-year protection. Currently, a one-month free trial version is available for download.