The global leading provider of a range of storage media products, Verbatim has announced its new stylish, pocket-sized 1.8″ 250GB portable hard drive – Verbatim Pocket Drive, which is tiny enough to fit into a pocket, featuring pre-installed backup and synchronization software to enhance your mobile storage experience.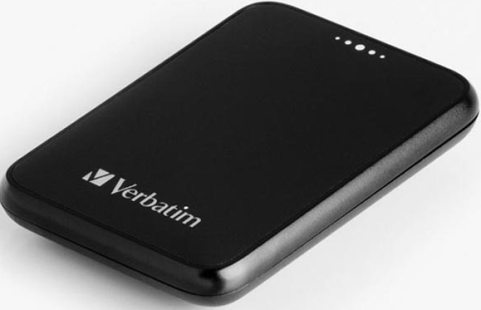 Features of Verbatim Pocket Drive:
Sleek design with a tough aluminium base and highly polished piano black surface
Sync software gives users the flexibility to work on any PC anywhere in the world
Dmailer backup software with file encryption allowing users to create their own 'back-up' settings from PC/laptop hard drive to the pocket hard drive
Compatible with Windows 7, XP and Vista operating systems
"With our Pocket Drive, we are satisfying the needs of users who require lots of storage capacity in a compact, stable and stylish device," explained by Kai Miroschnik, Business Development Manager of HDD Verbatim EUMEA.
The new sleek, compact 250GB Verbatim Pocket Drive 1.8-inch portable hard drive which measures 90 x 64 x 14 mm and weights in at 85g is expected to be available soon for about £100.