The technology leader of disaster proof hardware, ioSafe has expanded the award-winning ioSafe Solo family of fireproof and waterproof USB external hard drives with the launch of its new 2TB ioSafe Solo, which offers an unprecedented amount of physically secure storage for both irreplaceable personal data and mission-critical business data, featuring patented FloSafe Air Flow Cooling to ensure hard drive reliability during normal day to day use.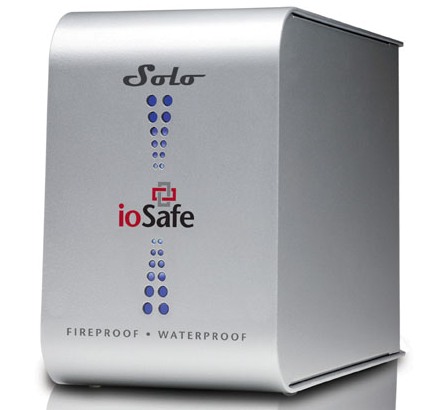 "The 2 TB ioSafe Solo is a great product for anyone looking to buy a desktop external hard drive who needs the high capacity and single drive simplicity. When used as a backup device, the ioSafe can protect against data loss from primary hard drive failure, accidental deletions as well as fires, floods and other forms of physical disasters," commented Robb Moore, CEO of ioSafe. "Businesses struggling with disaster recovery or regulatory compliance such as HIPAA, PCI or Sarbanes Oxley can also use ioSafe hardware to add simple and secure protection. The ioSafe Solo is one of the easiest, fastest and least expensive ways to protect your data."
The new rugged 2TB ioSafe Solo USB portable hard drive is now available for SRP of $399.