One of the global market leaders for hard disk drives, Seagate has expanded the FreeAgent GoFlex family with the launch of its new high-capacity 3 terabyte FreeAgent GoFlex Desk external desktop drive, which the company claims as the world's first 3TB external hard drive, capable of storing up to 120 high-definition movies, thousands of photos or 1500 video games.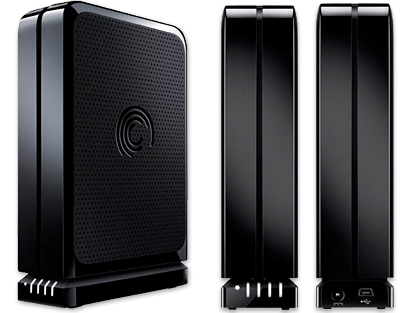 In addition to USB 2.0 connection, the 3TB FreeAgent GoFlex Desk also can be paired with other GoFlex adapters for upgrading to a faster interface like USB 3.0 and FireWire 800 to meet your transfer speed needs.
"Consumer capacity demands are quickly out-pacing the needs of business as people continue to collect high-definition videos, photos and music," commented Dave Mosley, executive vice president for Sales Marketing and Product Line Management at Seagate. "Seagate has a tradition of designing products that break into new storage frontiers to meet customer requirements and the 3TB GoFlex Desk external drive is no exception–delivering the highest-capacity storage solution available today."
The new 3TB Seagate FreeAgent GoFlex Desk that comes with a USB 2.0 adapter is fully compatible with both Windows and Mac computers, available now at Seagate.com and other retailers for around $250. While the optional FireWire 800 adapter and USB 3.0 adapter are priced at $49.99 and $39.99, respectively.