The leading provider of 3D mice for 3D design and visualization, 3Dconnexion has announced the launch of its newest SpacePilot PRO professional 3D mouse, which features new full-color LCD Workflow Assistant, second-generation QuickView Navigation technology, dual-function Intelligent Function keys as well as improved design for superior comfort and control.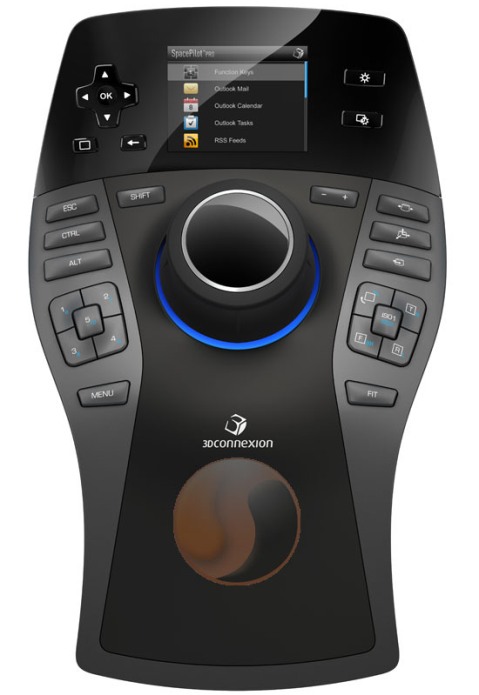 "3Dconnexion's 3D mice have rewritten the rules on the way design engineers and professionals interact with 3D environments," said Dieter Neujahr, president of 3Dconnexion. "Our new SpacePilot PRO builds on our market-leading industry experience, delivering the most powerful 3D mouse we've ever made. It enables increased performance that ultimately results in better designs, created in less time."
The new ultimate 3Dconnexion SpacePilot PRO 3D mouse that compatible with Windows XP, Windows Vista, Sun Solaris 8, Solaris 10 and Linux is now available for $499.