The leading provider of innovative products, 3M has announced the upcoming availability of its new pocket-sized projector – 3M MP180, which the company claims as its brightest and best-equipped projector to date, featuring 32 lumens of brightness, SVGA (800 x600 pixels) resolution, touch screen, 4GB internal memory, 2 hours battery life, MP3 player, micro SD memory card slot, 3.5mm audio jack, speakers and USB port, capable of accessing Internet and other digital devices thanks to its built-in Bluetooth and Wi-Fi connectivity.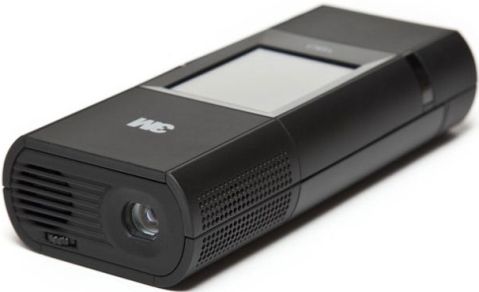 In addition, 3M PocketProjector MP180 also supports Adobe Flash Player for easy surfing of web sites and online videos just like with your computer, enabling users to project Microsoft PowerPoint presentations' Excel spreadsheets' Word documents, videos, PDF files as well as photos.
"The 3M MP180 is our brightest and best-equipped projector to date," commented Mark Colin, vice president for 3M Mobile Interactive Solutions Division. "Its unmatched versatility and superior image quality is perfect for the mobile road warrior. And, with two-hours battery life, people can rest assured that they will be able to get through just about any presentation without needing to recharge."
3M MP180 pocket-sized projector which measures 1.3 x 5.9 x 2.5 inches and weighs just 11.9 ounces is now available for pre-order and scheduled to hit the market later this month for $449.