Acer America has launched its new high-end 23.6″ full HD (1920 x 1080 pixels resolution) 3D display that boasts 120Hz refresh rate and 16:9 aspect ratio – Acer GD235HZ, which provides users a revolutionary full HD 3D viewing experience while combined with NVIDIA 3D Vision active-shutter glasses, seems perfect for today's popular high-definition 3D games, Blu-ray 3D movies and more multimedia content.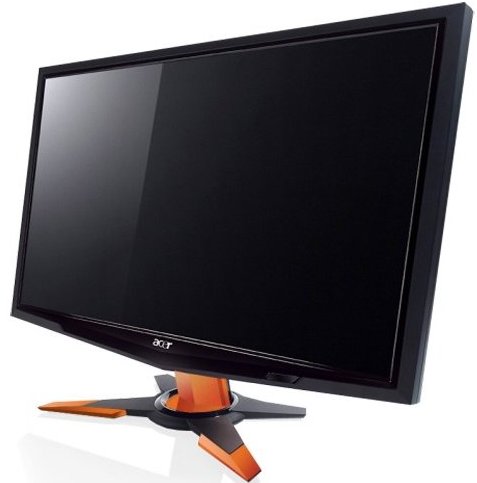 "As 3D content becomes more widely available in popular games and videos, users desire computing products that can take advantage of these new capabilities," commented Irene Chan, senior product marketing manager for peripherals at Acer America. "We are excited to offer Acer's first monitor to support 3D technology, enabling consumers to fully immerse themselves in leading-edge 3D games and movies at an affordable price. We see a strong market for 3D technology products that offer the quality and value that Acer is known for providing, as we've demonstrated with our Acer notebook with 3D technology and now with this new Acer GD235HZ display."
Main Features And Specifications Of Acer GD235HZ:
23.6-inch full HD widescreen display with 80,000:1 Max (ACM) / 1000:1 (Native) contrast ratio
eColor Management on-screen interface for tailoring the performance of the display, like brightness, saturation and contrast
Empowering Key allows users to switch between viewing scenarios and create their own to compensate for application and environmental constraints
eDisplay Management function for color enhancement and display rotation
0.2715 mm pixel pitch, 120Hz (Maximum) refresh rate, 2ms response time (G to G), 300cd/m2 brightness and 170° (H)/160° (V) viewing angles
6Bit + HiFRC, and 1x HDMI (w/HDMI), 1x DVI, 1x VGA inputs
Acer GD235HZ bid full HD 3D screen display and NVIDIA 3D Vision Kit are available for MSRP of $399.99 and $199, respectively.