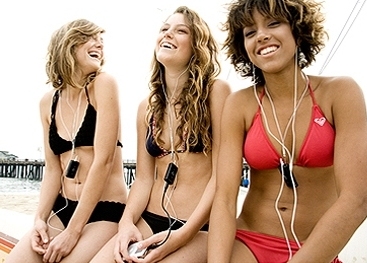 The privately held manufacturer of FM transmitters and wireless audio accessories, Aerielle has recently launched its new wireless music-sharing audio device – i2i Stream. It's an innovative and cool music devices which designed to broadcast your musics to all your friends that also have i2i Streams in a range of 30 feet wirelessly.



As what you see in the photo, there're seven color channels available for the users to choose for broadcasting.
Key Features Of i2i Stream:
Universally compatible with 3.5mm audio jack including iPod, MP3 and media players; Earphones & headphones; Portable speakers
Stream One-To-Many (unlimited)
Delivers CD quality sound wirelessly up to 30 feet
Compact and very light
Every i2i Stream can broadcast or receive music
The new i2i Stream wireless music broadcaster will be available at Aerielle's online store in pairs for $129, with individually unit costs for $69.