For beginners who want to progress to more advanced photography and can't afford much for expensive DSLR (Digital Single Lens Reflex) cameras, why not seriously look into Nikon D40?
With a recommended retail price of just US$599, the Nikon D40 is looking to convert a lot of compact camera users to DSLR cameras. It takes over for the D50, becoming the new starting point for Nikon's line-up of digital SLR camera.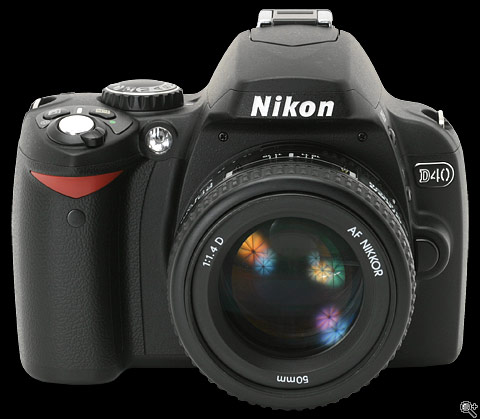 At just over 16 ounces, the beautifully styled and compact D40 makes high-performance digital SLR photography easier and more convenient than ever.
In addition to being fast and feature-packed, the 6.1-megapixel D40 also produces results that are comparable to professional DSLRs – great colour, low noise levels at high ISO sensitivities and superb resolution from its bundled Nikkor 18 – 55mm zoom lens. The Nikon D40 is also one of the smallest and lightest DSLRs in the market. It has on-screen tips to guide beginners further. Other features of this camera are as follows: –
– 6 megapixel DX format CCD (1.5x FOV crop, as D50)
– Nikon Image processing engine (as D80 / D200)
– 3D Color Matrix Metering II, 420 pixel sensor (as D80 / D50)
– New Multi-CAM530 three area AF sensor
– ISO sensitivity range 200 – 1600 plus HI 1 (3200 equiv.)
– Custom Auto ISO (selectable maximum ISO, minimum shutter speed)
– 2.5 fps continuous shooting (as D50), unlimited in JPEG
– No status LCD, new LCD monitor based status / settings screens
– Help suggestions on LCD monitor (eg. scene too dark, try using flash)
– Large 2.5″ 230,000 pixel LCD monitor
– Bigger viewfinder view (x0.8 magnification, 95% coverage)
– Short shutter lag and viewfinder blackout
– Support for SDHC (SD cards over 2 GB in capacity)
– In-camera retouching
– D-Lighting (shadow / highlight enhancement)
– Red-eye reduction
– Trimming
– Monochrome
– Filter effects
– Small picture
– Image overlay
– USB 2.0 with PTP and Mass Storage device support
– Very compact, light body (smaller, lighter than D50)
– Improved menu user interface (as D80 / D200)
– New EN-EL9 Lithium-Ion battery (7.2V, 1000 mAh)
– New 'Version II' AF-S DX 18-55 mm kit lens
Generally Nikon D40 is a recommended camera for beginner. Of course, it is less advanced compare to other Nikon SLR such as D70, D80, etc. But for its price, that's one of the best offers.
Nikon will never disappoint its users.
Read more review.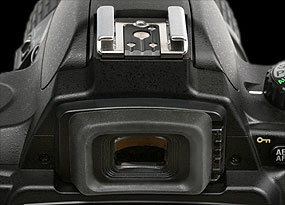 A large viewfinder makes composition easier, and overall viewfinder brightness makes focusing in low-light photography possible. Its bright and sharp viewfinder, with 0.8x magnification, ensures precise composition.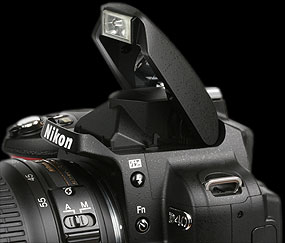 Intuitive controls make the D40 point-and-shoot simple, enabling even first-time SLR users to capture beautiful memories perfectly.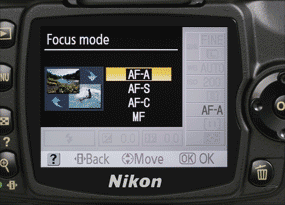 Playback images are easy to see, and function menus are easier to use with a larger and brighter color LCD monitor. The large 2.5-inch LCD monitor enables image preview at up to 19 times magnification and has large type fonts and easy-to-view menus as well as three all-new display options: Classic, Graphic and Wallpaper.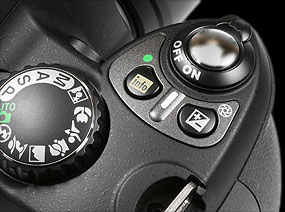 Eight Digital Vari-Program Modes include: Auto Flash-OFF, Portrait, Landscape, Child, Sports, Close Up or Night Portrait, each of which adjusts automatically for optimal results under varied