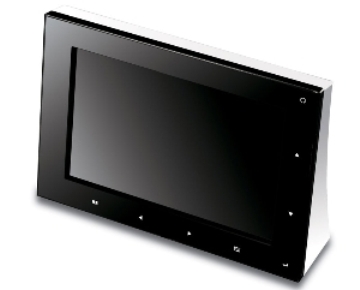 AG Neovo V-10 FotoVivo, a new digital photo frame is a product that emphasizes on closing the gap that most high-end IT products brought to the market.
The Neovo FotoVivo's glossy finish design in the front with a captivating curve in the rear makes the exterior perfectly aesthetically appealing. In addition, the simple and glossy finish is combined with a button-less "touchable frame" that lets you flip through the different pictures stored within, utilizing touch sensitive controls technology that is similiar with the LG Chocolate phone.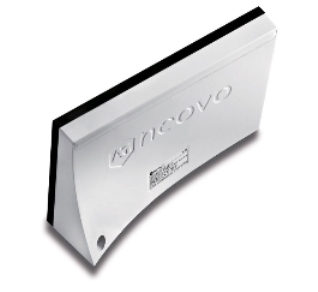 This digital photo frame features a 7 inch TFT active matrix LCD, equivalent to print size 4″ X 6″, with resolution up to 800×480, a crisp 400:1 contrast ratio, and a brightness rating of 220cd/m2 to displays more vibrant and vivid photos. Besides, it also has 128MB of internal flash memory to go along with the built-in 5-in-1 memory card slot or mini USB port for photos transferring and downloading.
The Neovo FotoVivo's Intelligent Viewing Mode or Sophisticated viewing modes give various choices of browsing photos on a one time basis, reviewing thumbnail for quick searches, or playing photos in slideshow automatically. The AG Neovo V-10 FotoVivo 7-inch digital photo frame is available for about £150.