One of the leading manufacturers of palm sized camcorder, Aipek has introduced a pair of its pico projectors at Computex Taipei 2009, which named as T30 and T20. Both of projectors have been designed specifically for portable devices such as iPhone, iPod and notebooks.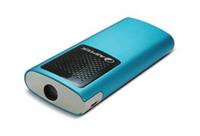 The T30 pico projector is the smallest size and is targeted for iPod and iPhone. The T30 uses RGB LED instead of white LED backlighting for projecting images up to 50-inch in size. Besides, it also comes with AV-in recording.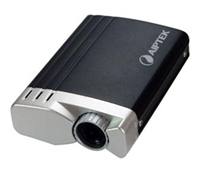 The second pico projector,  T20 has been designed for use with notebooks. The device is powered directly via a USB port and without internal battery. The T20 is capable of projecting images by up to 42-inch with VGA resolution.
The availability and the pricing of these two pico projectors are not yet announced.