Looking for tiny and cute charm to clip onto your mobile phone? The UK-based company, Mathmos has designed its new and cool gadget for your cellphone, named as Light Charm, which can be rather blinding especially in a dark place when there is an incoming call.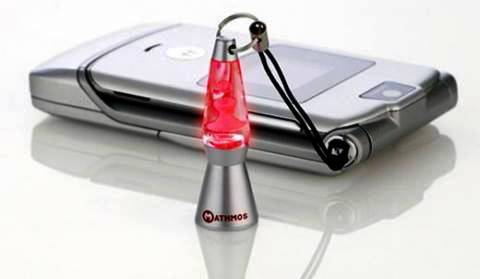 The cute little Lava Lamp will lighting and flashing up by detect the radio frequency emissions that come from your phone when you receive a call, perfect to alert you about incoming calls when your cellphone needs to be silent.
The amazing light charms that available in both a mini light bulb version (white or blue) and a mini lava lamp version (red or blue) will only cost you about $12 each.