The famous American multinational corporation with a focus on designing and manufacturing consumer electronics and software products, Apple has announced its new iTunes 8 media player software, which incorporates the new breakthrough Genius feature, allowing users to automatically create playlists from songs in their own music library that go great together with only one click.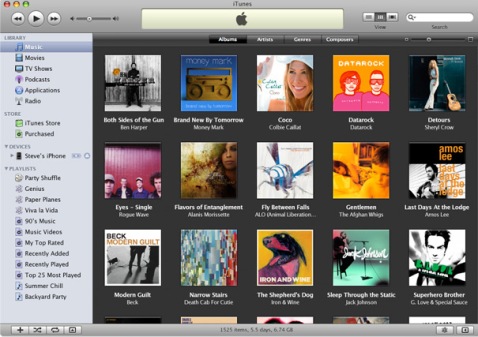 In addition, the new iTunes 8 application has a new visual browsing interface which displays your music and video libraries using your album and video covers, providing a new way to navigate your movies, TV shows, iPhone apps, podcasts as well as audiobooks.
According to the release, "The iTunes Store has become the world's most popular online TV store and features an incredible selection of over 30,000 episodes from ABC, CBS, The CW, FOX, NBC and over 70 cable networks including Bravo, Comedy Central, Disney Channel, ESPN, FX, HBO, MTV, Nickelodeon, Sci Fi, Showtime and USA. With iTunes 8, television fans can now watch their favorite programs from ABC, NBC and Showtime in stunning HD for just $2.99 per episode, perfect for viewing on their Mac or PC, or on their widescreen TV with Apple TV."
The iTunes 8 application for Mac and Windows is now available as a free download from Apple's official site.
Update: iTunes 8.0.1