You may have heard or already tried out the recently discovered trick that can bypass the a locked iOS 4.1 iPhone and access to personal address book, contact and even make phone calls or send emails. Just recently, Apple Inc. has acknowledged the security flaw and promises to fix it in upcoming iOS 4.2 which is expected to arrive by next month.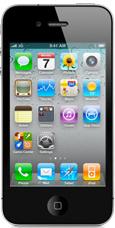 If you are not aware, the security flaw which was first reported and discovered in MacRumors online forum can be easily duplicated by anyone following some steps below. First, tap on Emergency Call button. Then, type in any number in random for instance ### followed by call button press. And immediately, press the physical lock button at the top of your iPhone will allow you to access personal confidential information and even making calls. As some may think that the security issue was exposed only on those jailbroken iPhones but it was later confirmed that non-jailbroken sets have similar security phenomenon.
Apart from this issue, there is another daylight savings related bug in its Alarm Clock app that is expected to be rectified, on top of other main features such as AirPrint and AirPlay functions that can print and stream media files respectively via wireless technology in upcoming iOS 4.2 release.