Apple's 3G iPhone has received much traction after its successful launch back to July timeframe. Despite its popularity, there are mixed feedback from consumers regarding its performance especially on 3G network stability issue. Just recently, there is another negative news related to Apple's 3G iPhone accessories – defective power adapter bundled along in the package that lead to massive recall action initiated by Apple Inc.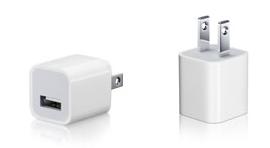 According to Apple spokesperson, the defective adapters were sold separately or came along in the standard package in most of the countries including US, Canada, Mexico, Latin American countries and even Japan markets. Apple further revealed that the defective power adapters could cause the prongs to break and stuck in the power outlets which eventually create high risk of electrical shock to the end users. As a countermeasure, the company requests all users to stop using the adapters and return it for free exchange without further delay. There are two ways that consumers can get their exchange at no charge. First is to visit Apple retail stores worldwide or secondly is through Internet shipment. All the new replacement will be available from October 10th onwards.
Although there is no real incident being reported yet, but the recall effort being initiated by this giant company will definitely help to reduce the impact to minimum level. Apple Inc didn't disclose on how many actual units being affected, but it is estimated that around 4 to 8 million defective units in consumer market that deserve for replacement.