If you are Apple's iPad lover but think that its weight is too heavy to be carried around, the recent rumor of having a 7-inch smaller size iPad seems to get solid confirmation with reliable source from Taiwan. Economic Daily News, a major newspaper publisher in Taiwan has recently disclosed a few potential vendors that are already working on iPad 2 with its targeted availability date by end of this year or early of next year.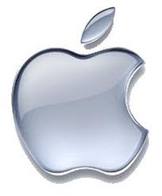 According to the source, a number of Taiwanese vendors have won the contract to manufacture the long anticipated iPad 2. One of them is Chimei Innolux, a famous LCD manufacturer that will be supplying the 7-inch LCD panels utilizing IPS (in-plane switching) with significant color and viewing angle improvement. At the same time, its capacitive touch sensitive display layer will be provided by AU Optronics, making it a complete touch panel solution for the next generation tablet. If you wonder whether Foxconn (Hon Hai) will still be its contract manufacturer to assembly the end product, but surprisingly the Cupertino based company seems to outsource it to different vendors, Compal, a famous e-book and tablet PC maker in Taiwan.
While there is still a lot of unfinalized details, but preliminary specifications indicated that the next generation iPad will be much lighter with merely 1.1 pounds (versus 1.5 pounds for existing model) thanks to its smaller panel at diagonal 7-inch as compared to 9.7-inch for current iPad. However, it will be redesigned with much powerful ARM Cortex-A9 (current version is based on Cortex-A8 architecture) with 512MB memory RAM with unknown storage capacity.
No exact pricing and availability yet, the iPad 2 could be reaching consumer market as early as end of this year or early next year.