ASUS has officially announced its new O!Play HD2 multimedia player, which the company claims as the world's first media centre with USB 3.0 support, combining 3.5″ HDD compatibility, NAS support, multiple popular format support, iPhone interconnectivity, DLNA (Digital Living Network Alliance), built-in memory card reader and 10/100 ethernet port in a single compact device, pre-setup with iTunes, Samba and standard FTP server functions.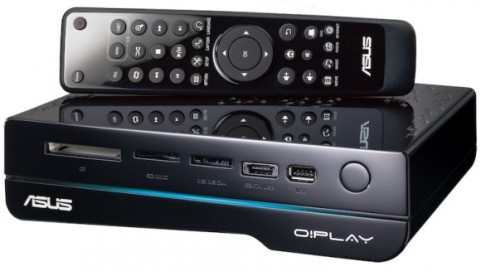 One of the most notable features of ASUS O!Play HD2 is iPhone Remote Control function, which allows for using an iPhone as a remote control to manage all major playback and content handling settings for the new O!Play HD2.
ASUS O!Play HD2 which measures 230 x 178 x 60.5 mm and weighs in at 730 grams is expected to be available later this month for around $130.