Bang & Olufsen has recently added smaller model to its BeoVision 10 lineup, a new 32-inch LCD named as BeoVision 10-32. The BeoVision 10-32 features edge LED-backlight, DVB-HD and a pair of built-in speakers which B&O claims "to offer superior sound quality compared to the market level for TVs of this size". It is also possible to connect two extra loudspeakers and a subwoofer if the users desire for better sound or bass quality.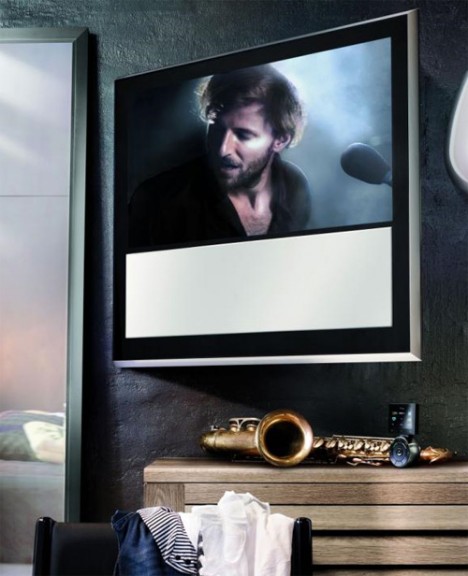 The new BeoVision addition adopts the same design principles as the 40″ and the 46″ versions, but on a smaller scale. It includes removable front fabric in a range of colors, and high-glossy polished aluminium frame with the rear part in either black or white. That makes the TV appear even thinner than it is.
The TV set comes with a Master Link connection along with a built-in Peripheral Unit Controller. With that, user can manage the functions of set top boxes or Blu-ray players with the TV's remote control. The TV supports the resolution of 1080p with 100Hz refresh rate and three HDMI inputs.
It is expected to arrive this November. The BeoVisioin 10-32 will cost $5,585 bundled with Beo4 remote control, contrast screen and basic wall bracket. User could also opt for motorized stands for floor and table placement.