The leading provider of award-winning microphones and accessories for audio professionals, Blue Microphones has announced the upcoming availability of its new ultimate USB mic for professional recording – Blue Microphones Yeti, which the company claims as the world's first THX Certified microphone, featuring condenser capsules in a proprietary triple array aimed for highest quality, most versatile audio recording capability.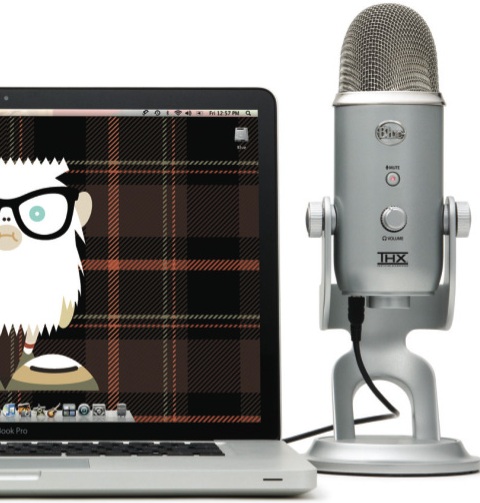 "Blue Microphones recognizes THX as a benchmark within the industry for professional audio production and playback. We, are honored to be recognized as their first partner for audio input," said John Maier, CEO of Blue Microphones. "Blue strives to provide the highest quality sound for both professionals and consumers alike and we are proud to provide such recognized quality with the new Yeti, the world's first THX Certified microphone."
Highlights Of Blue Microphones Yeti:
4 distinct pattern modes (Omni, Cardioid, Stereo, Bidirectional) for incredible versatility and superior performance in a wide range of situation, including podcasts, vocals, live or event recording, interviews, broadcasts, instruments, bands and more
THX certification affirms the ultimate in recording and playback fidelity thanks to superior design and quality
Studio quality performance and features, with zero latency, amplified headphone monitoring and mute button
Custom-designed desk stand to adjust angle of Yeti for added convenient
"The THX Certified Yeti from Blue Microphones provides aspiring artists a recording solution that combines quality, usability and convenience for a wide range of audio applications," explained Matthew Chrispen, director for certification at THX. "THX testing and certification ensures the fidelity of the recording always remains true to its source, allowing artists to accurately capture voice-overs, interviews and other sound elements with confidence."
Blue Microphones Yeti that features driverless installation is expected to be available starting December 2009 for a MSRP of $149.99.