Darfon recently showcased its new Bluetooth headset with dialing capability during Computex event in Taipei. This is the first invention that putting the keypad capability on the bluetooth headset. It may stand out from the crowd but I am not convinced to get one myself.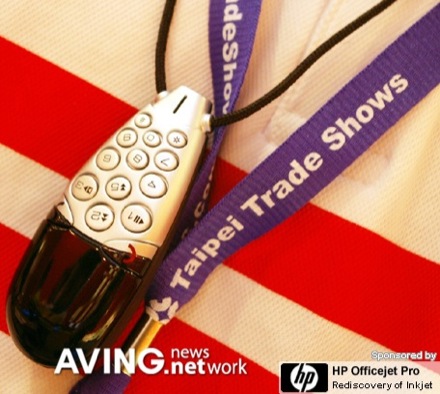 It may be useful in a way that the user doesn't need to pull out his mobile phone from pocket and still able to make a call via dialing keypad on the device. But in another way, the size of it may just be too big to be carried around. Furthermore, it defeats the initial purpose whereby the Bluetooth headset is supposed to give you convenience with wireless connectivity to your mobile device but instead, it is replaced with a 'hanging lace' that you need to hang the device over your neck.
Also I always have thought that the headset can free up your hands from answering the call but if this is the true then what is the actual purpose of implementing the keypad on it? Besides, it is not equipped with LCD that will let you confirm if the number you are dialing is accurate. To summarize, it looks more like an infrared remote control for TV with a bulky head rather than a Bluetooth headset!