BMW, a luxury car maker, has recently announced its fourth version of BMW iDrive central control dashboard. The new iDrive adopts the hierarchical vertical menu system of iPod and mixing it with an interface which similar to Xbox 360.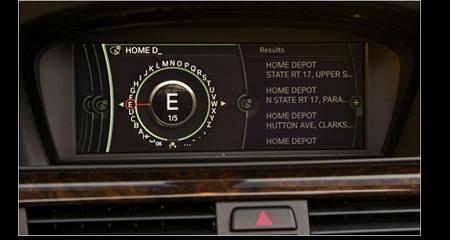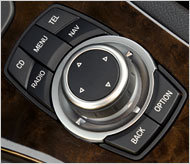 Several new features have been included as below:
Better voice recongnition system with the new faster processor.
iDrive Knob is surrounded by seven buttons to give quick access to CD, main menu, phone , radio, navigation,option screen and "go back".
With 8.8 inch widescreen display.
There's a central area in the interface that shows the selected function with easy to identify icon.
Able to rips CDs or copy music files through USB.
Built in GPS function that have two views like a general flat map and a closer 3D view.
Introduce new alphanumeric keyboard in a circle, which is faster and easier to control with the iDrive knob.
User allow to change the programs that previously only dealers could adjust like automatic door-lock settings as well as check information on the tire pressure.
Now, iDrive 4.0 only available in the 2009 3 Series and 1 Series with the option for $2000 while as a standard in the 7 Series next spring.