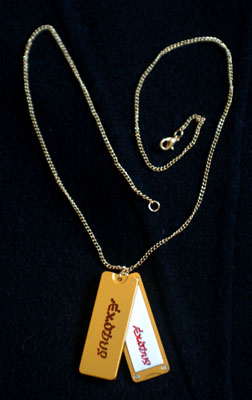 Do you want a piece of Bob Marley's Exodus album released in 1977? You can get the latest version of the album on a universal serial bus (USB) flash drive. The flash drive is loaded with the original ten songs and additional tracks as well as concert video footage of Marley. The legendary singer died in 1981 and Time magazine called Exodus the greatest album of the 20th century on its 30th anniversary.
The memory sticks, which plug into a computer's USB port, are the latest innovation of the entertainment industry. The content or songs and video of the USB flash drive can be downloaded into a computer and the memory sticks then reused for other purposes. For US$44.99, it is a bargain buy. Some empty flash drives are sold for US$30. You can get your favourite songs and a new hardware just by paying a little more.
Another band which has made used of the USB flash drive to sell their music is the Canadian The Barenaked Ladies. The Barenaked Ladies had been recording their live performances on flash drives while on tour and selling them right after the last song was sung at their concerts. This is cool, fast and makes good business sense. Is the USB drive going to replace CDs and be a new trend in the entertainment industry? The Barenaked Ladies had sold nearly 1000 copies of their memory-stick album in North America.