Ever got an erection or ejaculated while playing online sexual games? Well, getting aroused and excited in online sexual games physically may require more than just the keyboard, mouse or joystick for the hardcore fan. While virtual sex may stimulate the mind and the senses psychologically, the whole body can only be engaged in the natural physical movement of sexual ecstasy through motion-capture suits and 3-D cameras.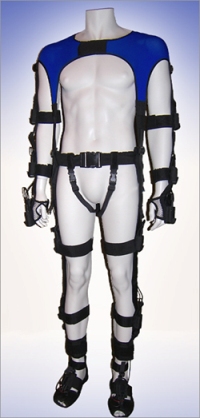 Technologists Mitch Kapor and Philippe Bossut have developed a prototype for hands-free interaction in virtual worlds: They use a 3-D camera to track body movements, which are then translated and used to control avatars in Second Life. Kevin Alderman, however, is set to bring online sex or online sexual adventures to another dimension altogether. His company Strokerz Toyzn, famous for the sex animations in Second Life, is developing a new wireless, consumer-level motion-capture suit. This suit enables avatars to enact their own deepest erotic desires and share these sex animations with others who have the suit. If ever there is a naughty toy in the virtual world, this is it.
Is virtual reality deteriorating into a pornographic haven? Cybersex is becoming more physical and tangible rather than virtual. One limitation of using mocap real-time motion capture has been the finite space it encounters in activities such as running, swimming, or jungle-trekking but online sex is bypassing these limitations for it doesn't need much space. Is this new body suit similar to Bluetooth-to-sex-toy which courted controversy in its wake? This technology is ultimately expected to lead to avatars who reflect the way we move in real life.