The designer and manufacturer of consumer electronics with rich Internet experience, ZINNET has launched its new networkable HD multimedia player with BitTorrent downloader capability – Brite-View CinemaCube, and a wireless HD transmission solution that able to transmit uncompressed HD content from a Blu-ray player to a HDTV without messy AV cable connections – Air HD (BV-2500), aiming to provide users an ultimate home entertainment experience.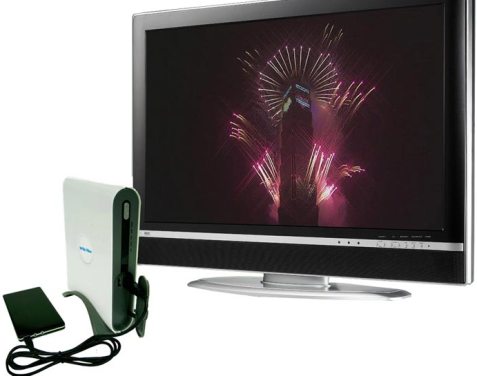 Simply connect the networkable CinemaCube that supports Xvid, RMVB (Real), WMV, AVI, MP4, MKV, H.264, MP2, MP3, JPEG, BMP and PNG file formats to your HDTV, and enjoy the media content from plugged USB storage devices, allowing users to share or download videos/music on Internet without the need of a computer, thanks to built-in P2P BitTorrent file sharing engine.
"Times are hard, and many people have had to cancel their cable subscriptions just to make ends meet," said Robert Lo, Chief Operating Officer of ZINNET. "They think their watching-TV-together family days are gone, and their favorite movies and shows, too. But thanks to the CinemaCube, the future of home entertainment is here, and it is affordable. Home cinema is more comfortable and far less crowded than a public movie theater."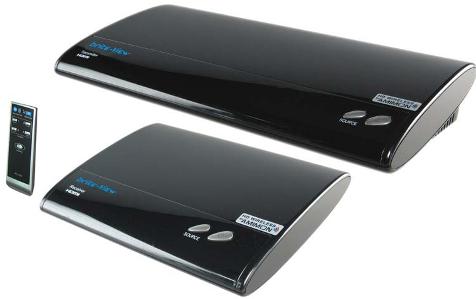 The Air HD Wireless HD Transmitter and Receiver kit that compatible with most HDTVs can wirelessly streams uncompressed HD videos (up to 1080i at 60Hz, and 1080p at 24Hz/30Hz) from any HD video source device to your HDTV, ranging up to 70 feet.
The ZINNET's CinemaCube HD multimedia player and Air HD wireless HD transmission solution that comes with a remote control are now available on Amazon.com for about $90 and $400, respectively.