The worldwide leading provider of storage solutions, Buffalo Technology has launched its new DriveStation HD-HXU3 high-speed portable hard drive, which the company claims as the first SuperSpeed USB 3.0 external storage solution on the market, offering lightning fast transfer rates up to 625 MB per second (or 5 Gbit/s), ideal for quick back up and storage of office work, digital photos, music, movies and more important data.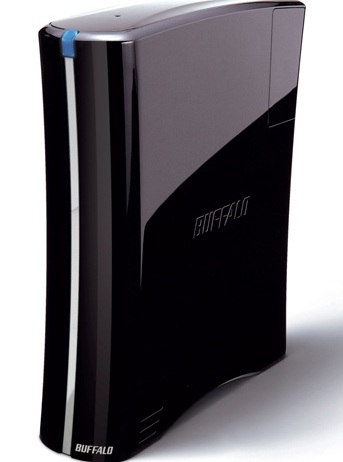 "Innovation has always been Buffalo Technology's core value and the new DriveStation HD-HXU3 combines both USB 3.0 performance, and the latest hard disk technology to give consumers the fastest, and most reliable solution on the market," commented Ralph Spagnola, vice president for sales at Buffalo Technology. "The DriveStation HD-HXU3 delivers on Buffalo's ongoing commitment in delivering high quality, robust storage solutions to meet the high demands of today's consumers."
Buffalo's DriveStation HD-HXU3 includes Memeo AutoBackup software for Windows or Macintosh, which able to automatically manage and backup your files in real-time to ensure you always have a safe copy. In addition to forthcoming USB 3.0 models, DriveStation HD-HXU3 is also backward-compatible with all USB 2.0 enabled computers and notebooks.
According to the company, "In conjunction with the new SuperSpeed USB DriveStation, Buffalo has released a two-port USB 3.0 PCI Express Interface Card IFC-PCIE2U3. The USB 3.0 PCI Express Interface Card allows users to upgrade their PC or Mac to utilize SuperSpeed USB for faster data transfer speeds than ever before."
The new stylish Buffalo DriveStation USB 3.0 HD-HXU3 external hard drive that available in 3 variants of memory capacity – 1TB (HD-HX1.0TU3), 1.5TB (HD-HX1.5TU3) and 2TB (HD-HX2.0TU3), are now available for about $200, $250 and $400, respectively.