The worldwide leading provider of award-winning networking, storage, multimedia and memory solutions, Buffalo Technology has launched its new Buffalo Dualie, which the company claims as the world's first combined storage solution and docking station for iPhone or iPod, allowing users to sync and charge their iPhone and/or iPod while offering simultaneous access to the included 500GB external hard drive for storing and protecting digital assets.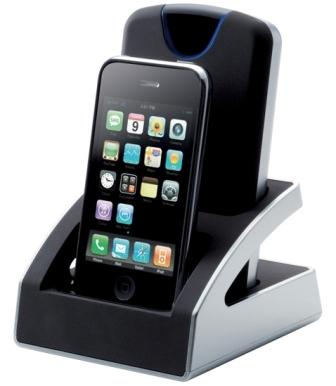 Impressive highlights of Buffalo Dualie:
Contemporary design with stylish brushed aluminum and black soft-touch two-tone finish
Includes Mac-formatted 500GB USB 2.0 and FireWire 800 2.5-inch portable hard drive
Docking station with 2-port USB hub
Includes dock adapters for iPhone 3G/3GS, iPod touch 2nd generation, iPod classic 120GB and iPod nano 5th generation
"Buffalo Technology has been a leader in the portable drive space with robust solutions and bold designs," commented Ralph Spagnola, vice president for sales at Buffalo Technology. "The Buffalo Dualie is a unique step that moves beyond 'just storage,' offering an innovative work space solution that differentiates our brand and helps us grow our consumer storage category."
Buffalo Dualie that supports Apple Time Machine is now available through www.apple.com and Apple Store for around $250.