With the general availability of Windows 8 on October 26th, 2012, Microsoft has also officially started the special Windows 8 Pro online upgrade promotion which allows PC running Windows 7, Windows Vista, or Windows XP with SP3 (virtually most if not all Windows PCs in use today) for $39.99.
To purchase the Windows 8 Pro upgrade license and download the ISO or installer, users need to install and run Windows 8 Upgrade Assistant, which lets you know if your PC can upgrade to Windows 8 Pro, provides you with a compatibility report, and then walks you through the steps to purchase, download, and install.

Download Windows 8 Upgrade Assistant.
The $39.99 Windows 8 Pro upgrade license promotion is available until January 31st, 2013, and is limited to one upgrade per PC and a maximum limit of five upgrade licenses per user.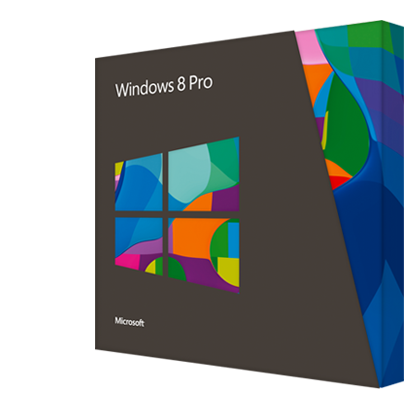 If you've just recently purchased a new Windows 7 PC after June 1st, 2012, you're eligible to purchase Windows 8 Pro upgrade license for just $14.99. The registration for the offer can be done at http://www.windowsupgradeoffer.com/.
In fact, the Windows Upgrade Offer program which supposedly is only for recent Windows 7 PC purchasers has become the loophole for many bargain hunters to get Windows 8 almost two third cheaper than already cheap official promo price. The reason is that Microsoft does not ask for COA key (the product key that comes on sticker on PC) for all countries and all customers, nor it asks for any proof of purchase.
If you decide to 'cheat' too, just go to Windows Upgrade Offer website listed above to register your 'new' PC. If it asks for COA key, you can try to change the country, email address or web browser to bypass the requirement. Of course, you'll need to fake the date too of which the PC was purchased. If you successfully registered, a discount coupon will be sent to your email, which you can enter in Windows 8 Upgrade Assistant before checkout to reduce the price from $39.99 to $14.99.
Once the purchase goes through, you can create own installation media on a USB or DVD. During the installation process you are presented with an option to: "Install now, Install by creating media, or Install later from your desktop". When you select "Install by creating media", you will be presented with the options to create USB or DVD installation media.