Canon, the world digital imaging leader has just released a 12 digit desktop calculator. At a quick glance, the new Canon Calculator X Mark I is just an ordinary desktop calculator with basic calculating functions. However, green lovers who are concerned about natural resources management perhaps will love and welcome gadgetry like this "green" calculator. X Mark I is made from recycled materials and it is a "green" product from Canon in line with the company's commitment to sustainable environment. The display panel of the X Mark I is made from Canon Digital Camera Prism Preconsumer recycled material.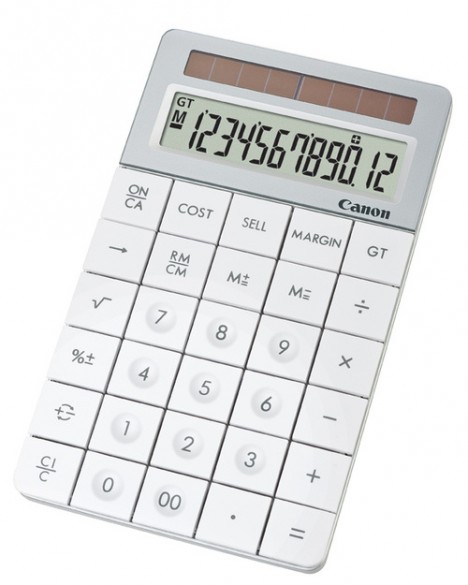 Besides the focus of using recycled materials as its display panel, Canon Calculator X Mark I also boasts some sophisticated features. The calculator itself is solar powered and it has an increased memory capacity and important business functions such as Cost-Sell-Margin, Grand Total, Sign Change and Backspace Key. Slim, compact and low-profile durable keys for smooth and silent operation are additional selling points of this green product.
The environmentally friendly Canon X Mark I is available in black and white color. The suggested retail price is $29.99.