Canon has expanded its renowned SELPHY compact photo printer portfolio with new Canon SELPHY CP800, which comes equipped with a new 2.5-inch tilt-up LCD screen, and Shuffle feature for turning your beloved photos into an art-inspired collage, capable of printing high-quality, water-resistant 4″ x 6″ photo prints lasting up to 100 years in about 47 seconds, available in 2 variants of color – white and black.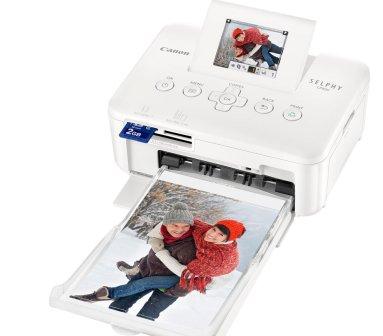 With new Canon SELPHY CP800 photo printer, users can enjoy a truly portable printing experience while on-the-go, thanks to the optional battery pack (NB-CP2L), seems perfect for sharing precious memories of 1-day camp, outdoor activities and so forth with others.
"The addition of the SELPHY CP800 Compact Photo Printer to our product lineup further demonstrates Canon's commitment to providing consumers with high-quality digital imaging solutions that are fun for all ages," commented Yuichi Ishizuka, executive vice president and general manager for Consumer Imaging Group at Canon U.S.A. "With new features and a quick, easy-to-use interface, this new SELPHY is the perfect addition for anyone interested in creating keepsake photos from special events"
The latest ultra-compact, lightweight Canon SELPHY CP800 digital photo printer which measures 4.7 (W) x 2.3 (H) x 6.7 inches (D) and weights just two pounds is expected to be available for an estimated retail price of $99.99.