Users might come across some interesting information in a website and want to share it with friends. Directing friends to the relevant section of the website may pose some problems as they may have to run through the entire website before they find the specific highlights users intend to share with them. 'Explain and send screenshots', a free Google Chrome extension make things simpler for users and enable them to take entire or selected screenshots of the relevant website to send to their friends.

With 'Explain and send screenshots' added to users' Google Chrome browser, they just need to click on to the tiny application icon whenever there are interesting contents, images, quotations, etc which users want to share with others. Users will thence need to make a selection: Grab the visible part of this page; Grab a selected area; or Grab the entire page.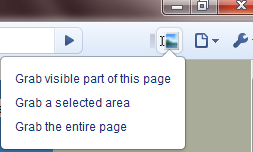 Once users have made tehir selection, 'Explain and send screenshots' will capture the screen and open a new tab to show the captured screen together with some photo editing tools. This will allow users to do some simple editing, e.g. add texts to the captured screen, add arrows, add lines, add selections, move or delete selections, etc.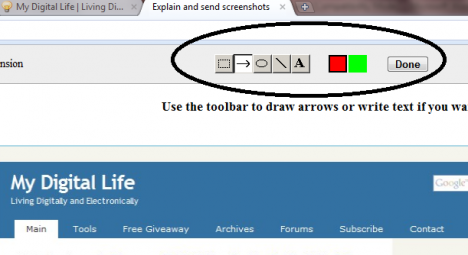 With the handy editing tools, users can add their comments, highlights, etc on the captured screenshot conveniently without the need to export the screenshot to other photo editing tools.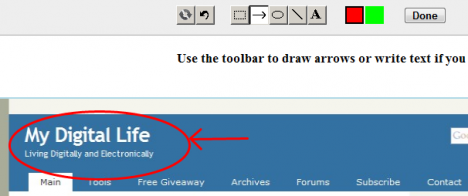 Once users are satisfied with the editing, they just need to click "done" to continue. Users are allowed to save the captured and edited screenshot to the computer, send the snapshots as a link in the body of an email, or even share it on Facebook or Twitter.
'Explain and send screenshots' for Google Chrome makes the website contents sharing and interaction easier and more convenient. Besides information exchanging and sharing, certain people such as web designers can also use this free application to collaborate amongst their team members more easily.