In LCD industry, the market is trending towards full HD (High Definition) resolution especially for huge LCD screen. While it is not common to have such a high density color on tiny display, Casio Computer, the famous electronics company in Japan has just announced the availability of the first high density resolution for small screen. Featured with Si-TFT (Amorphous silicon thin-film transistor) technology, it is claimed to be the industry first 2-inch LCD with highest resolution of 546 PPI (pixels per inch).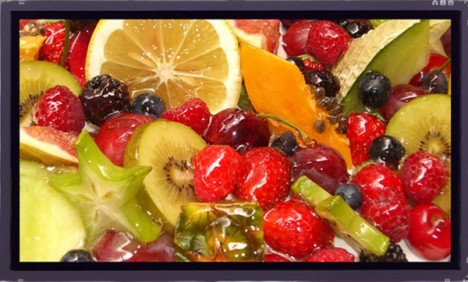 It is always a challenge of not able to get a good aperture ratio as the resolution density increases. However, with the current breakthrough utilizing HAST (Hyper-amorphous silicon TFT) technology, Casio has managed to reduce the dot pitch (from typical 23um to 15.5um) while still able to maintain the perfect light aperture ratio. Also the multi-layered wiring transistors design has further eliminated the transmission light loss, creating an extremely high standard LCD module suitable for both still and video image display.
It could be hard to imagine how dense the 546 PPI display is. But when converted to HD standard, it is almost equivalent to a quarter of HD specification, or better known as QHD with 960 X 540 resolutions. Capable of supporting 160 degrees Viewing angle in both horizontal and vertical, the display module can scale up to 16.77 million colors that fits well within 2-inch display size.