Wonder what kind of communication means you can have while on top of Mount Everest, the tallest mountain in the world? You may able to use 2-ways radio for short distance communication, satellite mobile radio for limited calls but soon you will be able to stay connected with conventional cellular network. The new service is being planned by NT (Nepal Telecom), the largest Telco in Nepal to offer an alternative to its subscribers that solely rely on satellite radio for long distance communication at this moment.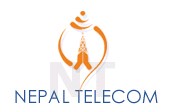 The network setup is made possible by installing a new satellite antenna at Gorak Shep, at an altitude of around 5160 meters, on top of other seven strategic locations surrounding the Mount Everest. With each of the base stations able to handle 3000 calls simultaneously, NT is planning to upgrade the system further to avoid traffic congestion depending on subscribers' needs.
The new cellular service will be available by mid of June this year and mountain climbers with either GSM or CDMA mobile handsets will able to enjoy the service while traveling to the hill top.