Are you constantly on the move, and always need to bring a extra USB charging and syncing cable with you? With modern smartphone getting more and more power hungry, it's important to ensure that there is a way to charge the cellphone while on the go so that you're connected all day, be it from the wall adapter, car adapter, computer's USB port or power bank external batteries.

If you're always forgetting to bring along your USB charging cable, ChargeKey may be the one tiny device that you need.
In essence, ChargeKey works like a normal and standard cable for charging and syncing the phone, where you plug one end into a USB port and the other end into your mobile device. But it's is the world's smallest, most portable USB charging cable. After all, it's meant to be used as a key chain. In fact it's shaped like a key, small like a key and lightweight like a key too, so that it can fit into any keychain and conveniently travel with you wherever you go.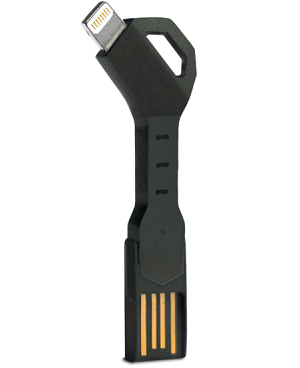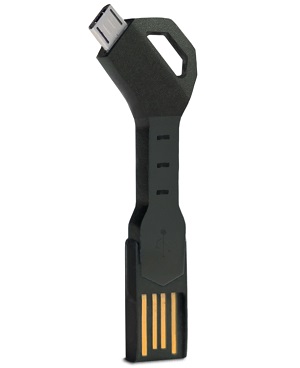 ChargeKey Lightning and MicroUSB
ChargeKey from Nomad is available in two variants, namely Lightning cable which works with iPhone 5, iPhone 5S, iPhone 5C, iPad and iPad mini that comes with a Lightning connector, and Micro USB charger which works with most Android, Blackberry, Windows Phone mobile devices out there, including devices from manufacturers like Samsung Galaxy, HTC, LG, Motorola, Kindle and etc.
My Digital Life receives a ChargeKey Lightning cable for review. And after using it for more than a week, we're truly impressed with such a portable yet handy and useful gadget. The ChargeKey comes in handy during outing, meeting or appointment when bringing along a normal USB cable is inconvenient, or if you tend to forget about the USB cable. Just find a powered USB port, and the USB charging cable is always available to charge your device with the ChargeKey which always with you as part of the keys chain. In addition to charging, ChargeKey also works as syncing cable with full data transfer, just like a normal USB cable, when it's used to connect to a computer.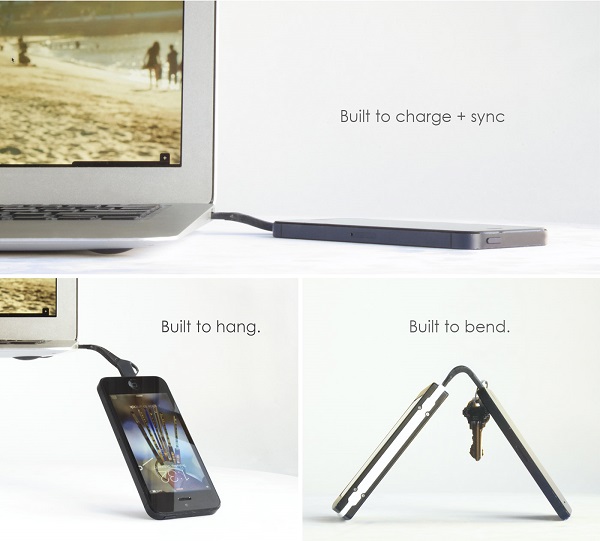 While the portability of ChargeKey is great, at times we found that the 'cable' is too short. It shaped like a key, so we don't expect it to be as long as a typical USB cable. But at just around 1 inch (the whole ChargeKey is just 2 inches (5cm) in length and 0.1 inch (2.5mm) in thickness, it's almost impossible to play or use the smartphone when it's charging via ChargeKey, unless you're connecting it to power bank or external battery which itself is portable too. There is some inconveniences too. For example, you either have to remove ChargeKey from the keychain before use, or you have to leave all your keys exposed and possibly unattended. You can keep the ChargeKey in your wallet or purse, but doing so definitely increase the chance of losing it in view of its small size.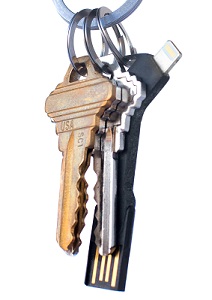 Though short, the 'cable' of ChargeKey is made with high grade plastics from Bayer (Germany) and GLS (USA), making it extremely flexible and durable. The cable link can be easily twisted and bent for 360° plug movement. Besides, the build quality of ChargeKey Lightning cable is top notch and likely to be certified by Apple too. So far, we didn't encounter issue such as the infamous "This cable or accessory is not certified and may not work reliably with this iPhone" error message when connecting knock-off or counterfeit Lightning cable to iOS devices, nor the Lightning connector detached from the cable which often occurred in cheaper third-party cables.
ChargeKey Lightning cable and ChargeKey Micro-USB cable is available for $29 (coupon code for 20% off discount available here), a slightly more expensive price when comparing with normal USB charging or data transfer cable. In this regard, Lightning version of ChargeKey for iPhone has better value as Apple products always cost some premium. Nomad also allows you to propose your own goods and services to exchange and deal in batter for the ChargeKeys.
Overall, ChargeKey is a nice to have gadget that can make your life more convenient. It's value for money if you constantly found that you're in a situation where you just need a cable to charge your mobile devices in order to continue using it.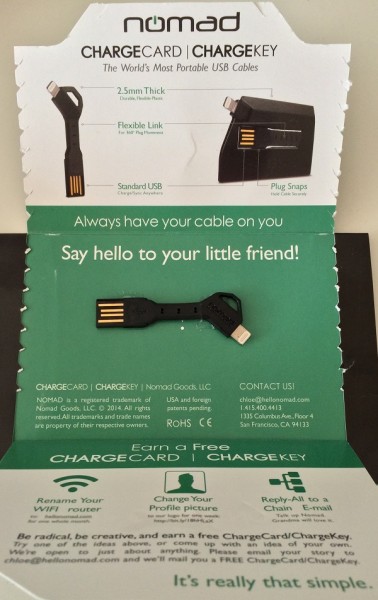 ChargeKey comes in simple flat packaging.