Have you feel tired with an influx of chargers or wires that flood your room or your home? The Chargepod which desiged by Callpod can lets you juice up half a dozen small devices simultaneously without the mess of wires involving six different chargers. In addition, you can charges up to 6 devices at the same time with the sleek and lightweight multicharger device, Chargepod.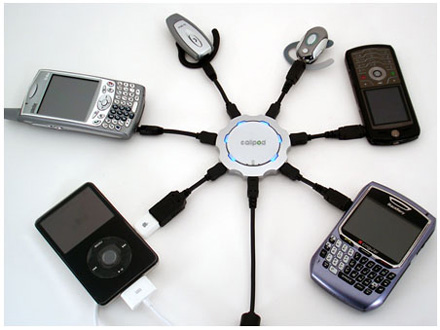 With voltage regulator technology, the Chargepod's central charging hub's power adapters can juice up your different devices such as mobile phone, MP3 player and bluetooth headset with right amount of power that it requires, which prolongs the lifespan of the connected units. Besides, the blue indicator will lights up on each port to ensure device is charging.
The Chargepod is available for about $50 but each adaptor will cost an additional $10.