Christie has just launched a new DLP projector with HD (High Definition) capability.
Known as HD405, it is the first HD projector in the industrial that able to deliver HD resolution of up to 1920 X 1080 with single-chip DLP (Digital Light Processing) support. DLP is a trademark owned by TI (Texas Intrument) which has been widely deployed in projectors development.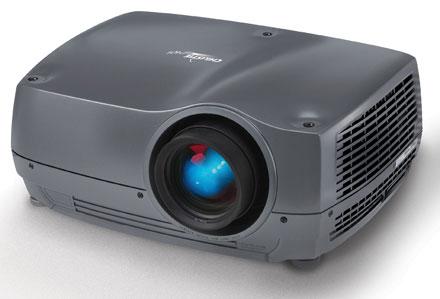 Some of the specifications of the projector include 4100 ANSI lumens, 10-bit image processing with BrilliantColor, 1920 X 1080 resolutions and a high 7500:1 contrast ratio. In terms of external ports, it does include DVI, USB, RS232, RJ-45 and HDMI interfaces especially for HD media streaming and network connectivity support for wide range of applications. Thanks to the single-DLP chip solution. At only around 28 pounds, it packs everything in and is quite handy to be carried around for business presentation. You may want to use it for normal conference room meeting or training events. But if you think the equipment is underutilized, you can connect it to the HD DVD player with HDMI support for real home theater entertainment experience.
However, the price may scare many away. Even if you are having corporate budget, its ASP of around $25k is too hard to make it fully 'utilized' for daily usage.