The global leader in networking solution, Cisco Systems, Inc has announced the launch of its new innovative home telepresence system designed to bring your family and friends to living room with your HD television, dubbed as Cisco umi. Cisco umi consists of a umi console, HD camera and remote control, and is connected to an existing HDTV and broadband Internet connection for an ultra-clear, lifelike full HD video communications experience.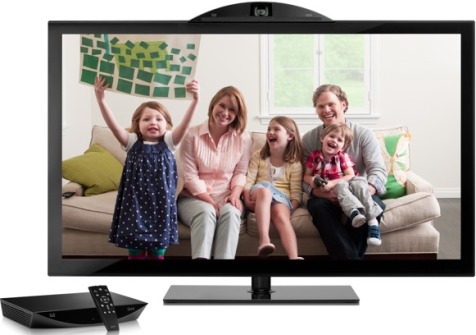 In addition, Cisco umi also allows for recording personalize video that can be shared via Facebook, YouTube or email. For added convenient, the users can access video messages with their notebook while on-the-move and receive text message notifications on their mobile phone.
"Cisco is bringing people together, driving new video experiences that change the way we communicate, connect, and enjoy entertainment – in the home, at work, and on the go," commented John Chambers, chairman and CEO for Cisco. "Cisco ūmi will bring the unique telepresence experience into living rooms and change the way we are able to be together with family and friends. We envision a future where technologies like this will play a role in connecting consumers with businesses to enable the delivery of new services, ranging from education, to health care, to financial services – to the home."
The new easy-to-setup and user-friendly Cisco umi home telepresence device is now available for pre-order from umi.cisco.com, slated to hit bestbuy.com, umi.cisco.com and Best Buy stores on November 14 for $599. Cisco umi users have to pay $24.99 a month to enjoy unlimited umi calls, video messaging as well as video storage.