Apple's iPod is famous in consumer market due to its stylish outlook and popular brand name. While the basic feature of storing and playing songs may not suit your need, now there are some extra values being integrated by Chinese manufacturer to satisfy those consumers that are looking for more features at even cheaper price. Ovito Electronics Co. has just unveiled an 2G iPod alike gadget that support similar features offered by original product. In order to make it more attractive, the manufacturer has put in an additional FM transmitter module for music streaming wirelessly to the car stereo system.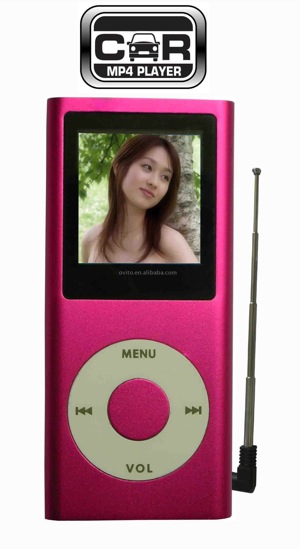 The model, known as M1813B, is featured with 1.8-inch TFT LCD screen which is standard in most of the PMP (Portable Media Player). It imitates the sleek design of existing Apple's iPod well but I am doubt if it has the same finishing on the physical appearance. The most eyes catching are the protruding chrome antenna that looks exactly like an ordinary antenna for radio receiver. This has again able to differentiate itself from original Apple's product.
It does support different audio/video codec ranging from MP3, WMA and WAV for music playback. Besides, it further enables AMV video playing to ensure that it is up to the market requirement. No pricing info has been released but it would definitely cheaper than original iPod product even with the additional feature sets.