If you are looking for simple networked device to be always able to stay connected to your hard disk drives in your digital home in order to grab any files or media contents as well as sharing to others while on the move, then this newly Linux based tiny box networked device could be your right choice. Named as Pogoplug, it is second generation Linux based NAS (Networked-attached storage) that intends to sustain simplicity in multimedia sharing, social networking and file synchronization with plug and play capability with extra enhancements.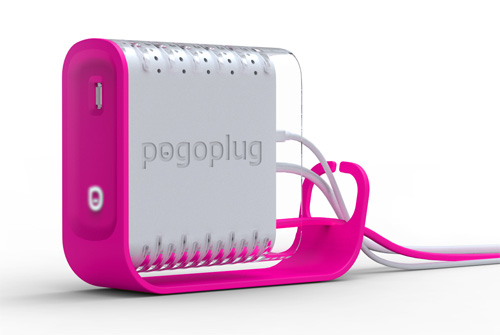 Similar to its first generation product, the setup is truly simple without the need to configure ports, IP address, router and etc. Just take it out from the box and connect necessary cable and you are ready to go. However, its size has been increased significantly due to some functionality enhancements especially to cater for additional three USB 2.0 host ports as compared to its predecessor making it a total of four so that it can be connected up to four external hard disk drives without the need of external hub. Besides supporting additional hard disk drives, there is a new service that helps to accelerate the search function across all the drives and list down the media files in presentable interface. The interface even supports drag and drop capability with easy access to content by clicking on URL links directly, as well as instant sharing to famous social networking sites such as Twitter, Facebook and etc. Not to be lacked behind, an automatic synchronous feature is a great plus for those iTunes or iPhoto users.
Priced at $129, the device is already available for pre-order now with official release date by coming holiday season.