The South-Korean consumer electronics giant, LG has recently presented its latest colorful MP3 player, named as Shining Stone UP3 S2. As what you see in the photo, this latest digital audio player (DAP) will available in wide variety of attractive colors including Blue Sapphire, Black Diamond, Pink Topaz, Red Ruby and Crystal Silver.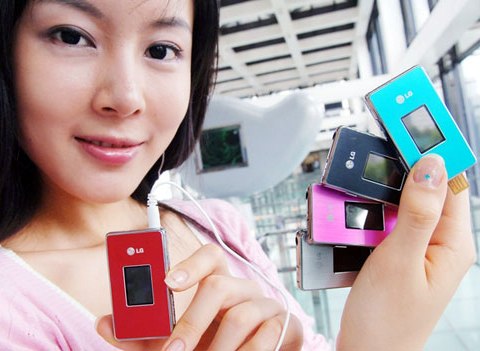 Besides, the Shining Stone device also features an integrated FM radio tuner, voice recording capability, USB connectivity as well as 65k color OLED display, aiming to save more battery life (if compared to LCD).
The colorful LG Shining Stone UP3 S2 MP3 player that available in 3 configurations which are 1GB, 2GB and 4GB will cost about 69,000 KRW ($77), 84,000 KRW ($94) respectively, but still have no words on 4GB's pricing yet.