A division of Cowon Systems, Cowon America has officially announced their long-awaited Q5W Wi-Fi enabled portable media player (formerly known as Cowon Q5), with the extra "W" to reflect its wireless capabilities.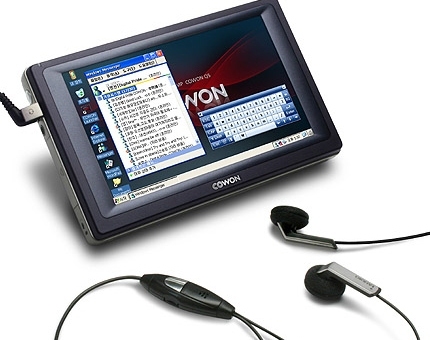 According to the company, the Q5W can support wide variety of file formats including AVI, ASF, WMV, MPG, OGM, DivX, XviD, MPEG4, WMV7/8/9, MP3, WMA, Ogg Vorbis, Wave, FLAC, APE, and MusePack, along with JPG, BMP, PNG and NEF(Nikon RAW file).
The latest Cowon Q5W PMP which the company claims as their first based on Windows CE 5.0 operating system is features an 5-inch TFT touch screen display with 800×480 WVGA resolution, 500:1 contrast ratio, 802.11g/b Wi-Fi and Bluetooth 2.0, along with 200-nit brightness rating.
The new Cowon Q5W is available in 2 configurations which are 40GB and the 60GB versions for $549 and $599, respectively.