Logitech has extended the promise of the award-winning Squeezebox products with its new Logitech Squeezebox Duet network music system, allowing the users to access and listen to the music they love in any room of their home. As what you see in the photo, this latest network music system is a two-part device comprising a receiver and a handheld remote controller with an 2.4-inch colour LCD screen, scroll wheel to navigate through digital music contents.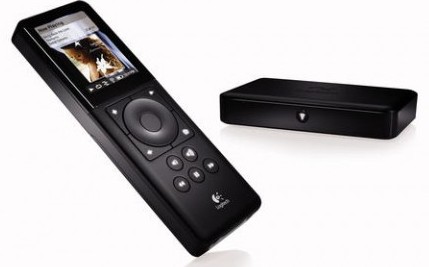 In addition, the new Squeezebox Duet also includes an unique and interesting feature for users to connect to Logitech's always-on Internet radio and music aggregation service – SqueezeNetwork, aiming to allow the users to stream their personal digital music collection, enjoy Internet radio or access subscription music services including Pandora, Rhapsody and Slacker, without the need of PC.
"Even though more and more people are using their computers to listen to music from a wide variety of sources, there is no convenient way to listen to digital music throughout the home – until now," said Robin Selden, vice president and general manager of Logitech's Streaming Media business unit. "The Squeezebox Duet provides instant access to all the music people love – whether it's from their personal library, from Internet radio stations or from the growing number of online subscription services."
The new and cool Logitech Squeezebox Duet network music system is expected to be available in the US and Europe by this month for around $400. Besides, an additional receivers also can be purchased separately for about $150 while a standalone remote controller is costs around $300.