A good and quality camera is very important for either amateur as well as professional photographer. Having said that, the role of a camera tripod in shooting quality photos shouldn't be ignored and underestimated as well! A Tripod is always a good friend for any photographer.
Produced by Monster Pod Technology Inc, a unique camera tripod called MonsterPod is now available in town. This MonsterPod can stick to any surface and hang, motionless, like a strange barnacle, thanks to what its maker describes as a "patent pending viscoelastic morphing polymer Super Grip". Super Grip is a blob of sticky plastic that can adhere to almost any material, including rock, tree bark or steel.


MonsterPod was invented by Randel Byrd. The idea came out from Randel during his oversea trip. While traveling along, he found it difficult taking pictures and being in his pictures at the same time. Returning with over 620 digital pictures and only being in 30 of them, he thought there had to be a better way. Randel didn't like always asking someone to hold his camera, and he did not like balancing it precariously on different objects. At one point he thought it would be great to just have a piece of bubble gum to stick to the bottom. Upon returning to the United States he began development on the MonsterPod as a unique idea for mounting and stabilizing his digital camera. His idea was to revolve around using a Viscoelastic Morphing Polymer as a means to support his digital camera at various angles.
It costs you US$30 (purchase online) to get a new MonsterPod. A kit with a stylish case costs slightly more, around US$48.95. Technically, MonsterPod will hold only cameras weighing up to 280g. Photo buffs with heavier cameras can use other device such as Joby Gorillapod SLR (http://joby.com), a heavy-duty spider-like device that wraps around poles and tree limbs.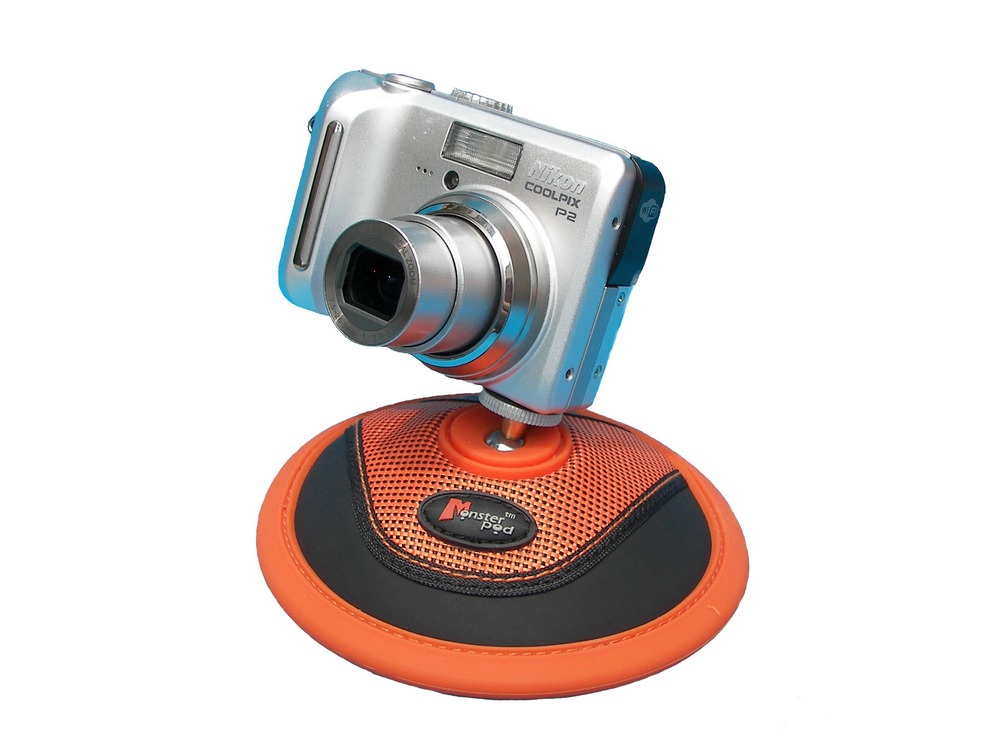 How does it work? Easy! Just screw the MonsterPod™ into your camera and press it against any surface. Its Patent Pending Viscoelastic Morphing Polymer Super Grip base will mold to nearly any surface. Set your timer and shoot! Fast! Simple! Easy! Convenient! Instantly storable in your pocket or purse!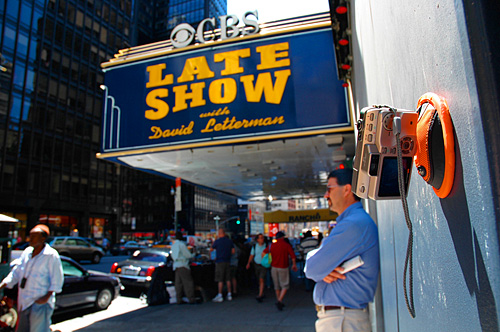 Need a sideways shot? Splat your camera against a wall. Want an upside-down shot? Push it against the ceiling. The MonsterPod will stay put until you pry it off.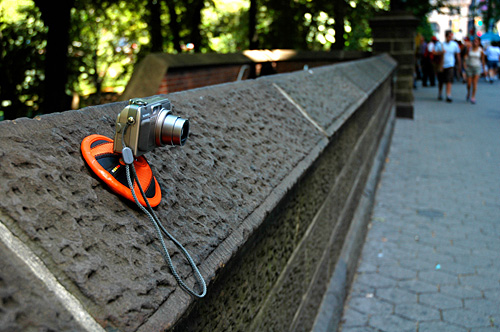 Creative and pratical invention!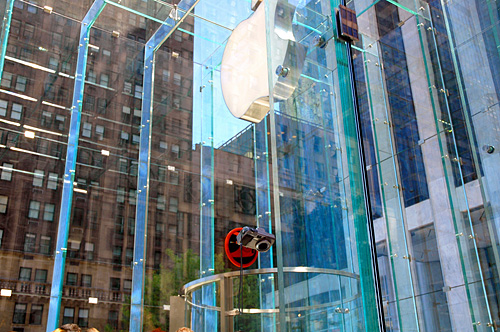 Photographers' good friend – MonsterPod