Recently, Creative has introduced a teeny tiny little screenless MP3 player that looks similar to the iPod Shuffle. The new iPod shuffle competitor from Creative is called Zen Stone. The Creative Zen Stone is a cute and tiny (only) 1GB mp3 player without screen display. It can support the WMA and MP3 format music and has an acceptable battery life of 10 hours from just a single charge of the built-in battery.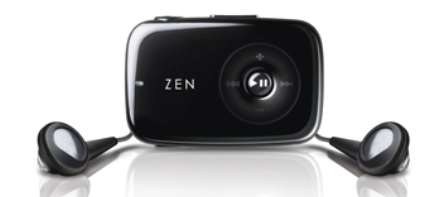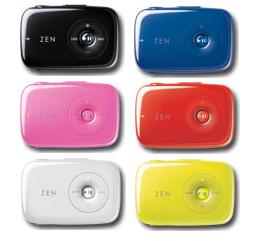 Creative Zen Stone comes in various colors, including black, red, pink, white, dark blue, and lime. According to Sim Wong Hoo, Chairman and CEO of Creative, "Whether it's your only player or a second player to take with you anywhere, the low price of Stone lets you think of MP3 players in a whole new way. You can loan it to a friend like you would do with a CD or a mix tape and do not have to worry about it, but you'll like it so much that you'll want another, so you always have one on you."
The Creative ZEN Stone MP3 player comes in a 1GB capacity that can store up to 250 songs for about $40.