The leading manufacturer and designer for computer products, CTL has officially announced the launch of its new innovative 10-inch tablet, dubbed as CTL 2goPad SL10, which combines Intel Atom N450 1.66GHz processor, 2GB DDR2 RAM, 250GB SATA HDD, 10.1-inch LED multi-touch capacitive display, a pair of USB ports, e-Reader functionality, fully functioning flash video player and dual-antenna Wi-Fi b/g/n into a single compact device. The device runs on newest Windows 7 platform to allow users for multi tasking with ease, offering up to 5 hours of battery life.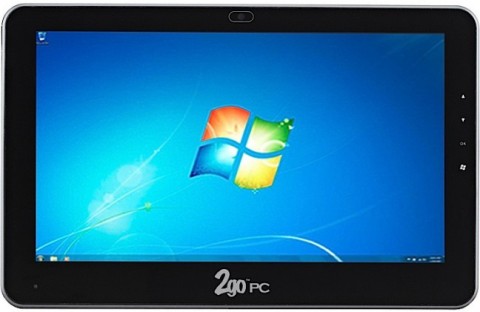 "We are pleased to be working with CTL on their new device. Since it runs Windows 7, 2goPad users will have access to their everyday business applications and be able to enjoy all their personal content as well that a Windows environment offers," said Eddie O'Brien, Vice President for Microsoft US OEM.
In addition, the 2goPad also can perform as a fully functioning flash video player that able to put your favorite video sites including Youtube, Netflix and Hulu at your fingertip, thanks to the Maromedia Flash video and HTML5 compatibility.
CTL 2goPad SL10 10″ tablet which measures 10.3 x 6.6 x 0.72 inches and weighs just 2.6 pounds is now available at CTL's official site for $499, and it has a MSRP of $599.